Whether you are building a yacht for the first time, refitting a well-loved home afloat, or simply need assistance in efficiently and safely managing an operational vessel, Arrow is able to provide a comprehensive service built on integrity, expertise, and commercial acumen.
Having worked closely with yacht owners, and their representatives, captains and crew – quite literally around the globe – we ensure yachts are built, operated and maintained to the highest possible standards. Our mission is simple: to ensure that everything runs smoothly, so that owners can enjoy the experience of yachting with as little drama as possible.

The first objective is to find an expert you can trust,
someone who is only interested in your aspirations.

Arrow is dedicated to finding solutions
that minimise costs and risks for clients
while maximising enjoyment of their yacht.

Our owners deserve to experience tranquillity while aboard.
Our attentiveness to smooth running, safety & security
bring peace of mind to the ownership experience.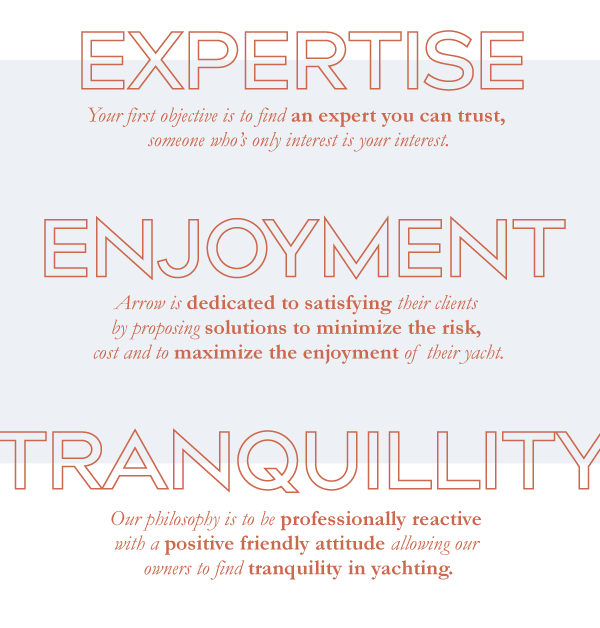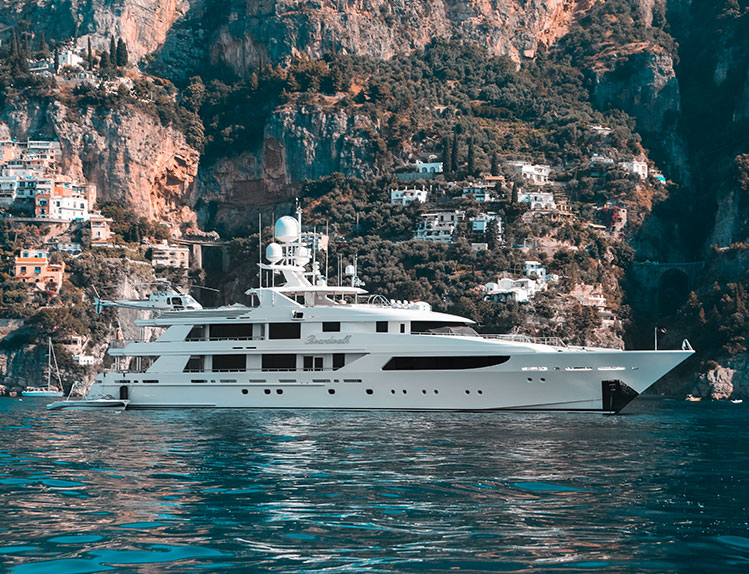 – To listen carefully to an owner's needs and aspirations, and deliver on every detail.
– To always remain at the vanguard of the industry by the means of the latest technical, legislative & management advances.
– To operate with transparency and integrity in all our relationships, whether with customers, suppliers or our own team.
– To remain independent and solely focused on our clients.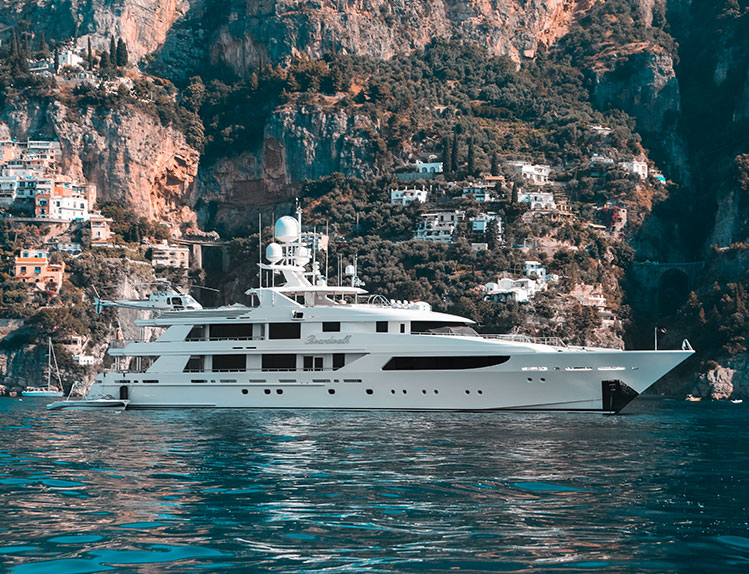 – INDEPENDENCE: Arrow is 100% independently owned and operated – hence the advice we give is solely focused on the owner's priorities and interests.
– EXPERIENCE: Arrow is experienced in each and every part of the build and management process, from A to Z, giving yacht owners the benefit of both our knowledge and our objectivity.
– TRANSPARENCY: Arrow operates a no commissions policy. The benefits of any commissions offered are passed directly onto the client in the form of discounts.
– ACCESSIBILITY: Arrow's online safety, management and financial platforms provide direct access to every part of yacht operations, for owners and crew alike.
– INTERNATIONAL: Headquartered in Monaco, Arrow has teams in Italy, the US, Phuket and Australia. Managing a fleet of yachts operating all over the world and having undertaken projects in 38 countries to date, our team also provides service & support in a dozen languages.

"Strive not to be a success, but rather to be of value." – Albert Einstein